Do you have an ant problem?
We can stop ants using your home as a food source
Ants are persistent and never stop looking for ways into your home especially during times of drought and heavy rain.
Ants
There are over 1,200 species of ants in Australia and they can become a nuisance when they find their way into your home. If you are battling sugar ants in your kitchen or carpenter ants in your walls, you might not be a big fan of ants. Unfortunately, the ants you notice are usually those causing you trouble. 
And if you live in an area where stinging, imported red fire ants are common you can report to Biosecurity Queensland or call us on 1800 556 225 our technicians are trained to treat fire ants. These are the signs you have been stung by a fire ant:
Stings from fire ants can cause a painful, burning, itching sensation, lasting up to 1 hour.
Multiple stings give sensation that body is on fire.
Small blisters may form at the sting area several hours after stinging and may become itchy.
Broken blisters may become infected.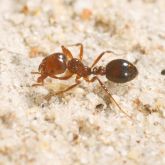 Fire Ant up close – size 2-6mm
WHAT PEST IS BUGGING YOU?
WE CAN HELP YOU
 We understand dealing with pests can be stressful, but there is no pest problem too big for us. Let us worry about the pests, while you get on with the rest.
By answering a few simple questions, we can help you, get rid of the pests bugging you.
 *All your information will only used for a quote or booking.
These are the most common ants we have in Australia below: 
Argentine Ant – 1.6mm length – Bite don't sting
Black House Ant – 2.5 – 3mm length – Shiny black
Bull Ant – 18 – 20mm length – Red or black in colour
Carpenter Ant – vary in sizes from minor, soldier and major ants in the colony
Coastal Brown Ant – 1.5-2.5 length – yellow brown colour
Garden Ant – 4-5mm length – Dark Brown black colour
Ghost Ant – pale legs and abdomen – 1.6mm length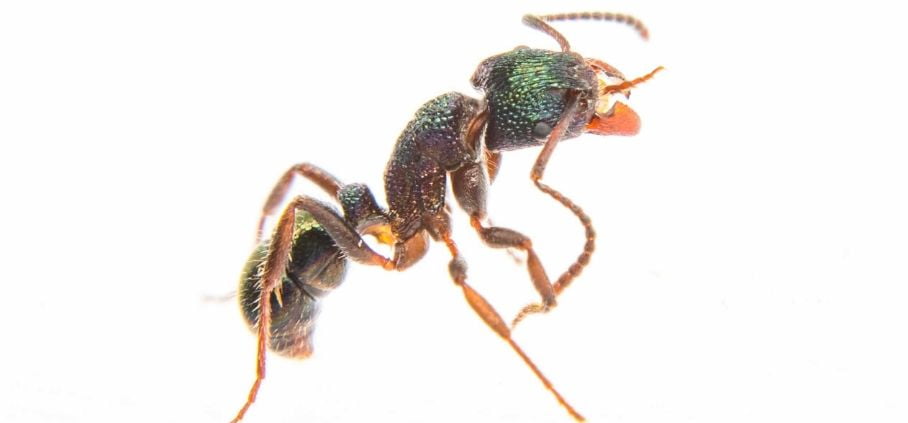 Green Ant – 5-6mm length – green black and odour
Sugar ant – 105 – 15mm length – vary in colour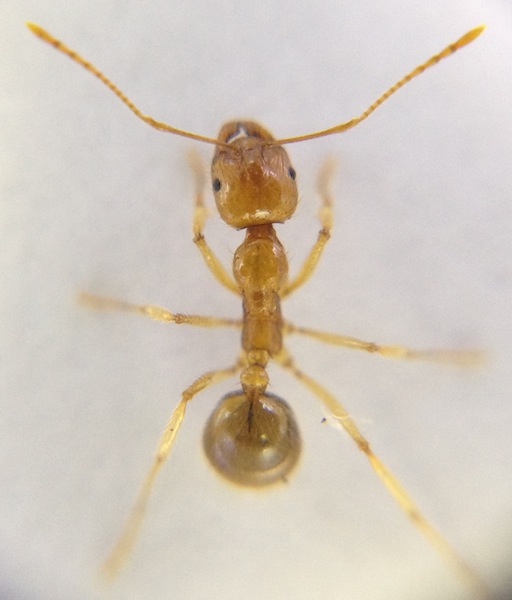 Funnel ant – light brown or tan – 1cm length
Check out the Before and After picture to know you have funnel ants
Signs that you have Funnel Ants:
They spoil the appearance of your lawn.

Damage mowers and mower blades.

Your lawn looks uneven 

Mud mounds all over the lawn
In the Before picture you can see that the customer had been battling these funnel ants nesting in their back yard for at least 6 months. 
These customers decided to call us in to treat the funnel ants as they can be difficult to prevent and with the help of one of our trained pest technicians this is a result in the After picture, only after 2 days of the treatment.
To achieve this result it is all about the preparation, application, the product used and understanding how funnel ants work.
So rest assured if you are battling funnel ants with no success call us on 1800556225 and we will send one of our trained pest technicians to solve your funnel ant problem.
Find out more about how we treat pests…
Your Local Termite and Pest Control offer competitive rates and service all suburbs across Beenleigh, Brisbane, Logan, Ipswich and the Gold Coast areas
Call now

1800 556 225

to book in your Pest Control with one of our Your Local Pest Experts.