WHAT PEST IS BUGGING YOU?
WE CAN HELP YOU
We understand dealing with pests can be stressful, but there is no pest problem too big for us. Let us worry about the pests, while you get on with the rest.
By answering a few simple questions, we can help you, get rid of the pests bugging you.
*All your information will only used for a quote or booking.
ARE YOU SICK AND TIRED OF PESTS TAKING OVER YOUR HOME?

Pest Control Services
Since its founding, Your Local Termite and Pest Control has been one of the most trusted names in the industry.  We treat pests the way pests should be treated and you get the results you need and deserve.
FULL 12 MONTHS WARRANTY

Termite Inspections
Your Local Termite and Pest Control is committed to being up to date with the latest Termite detection technology. Currently with the latest Termatrac T3i device You can count on us to be able to locate, confirm and track and analyse termite activity.

Termite Control
Your Local Termite and Pest Control is committed to getting the job done, especially when it comes to your Termite management service. You can count on us to be professional, timely, efficient and make sure you're satisfied every step of the way. 
We have the experience and skills necessary to tackle just about every type of job that comes our way. With Your Local Termite and Pest Control, clients know exactly what to expect – professionalism, efficiency and exceptional results.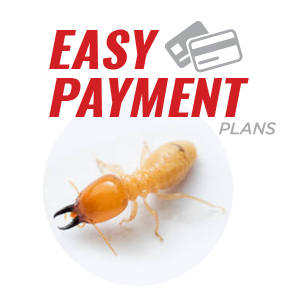 TERMITE CONTROL
Termite management can be a big cost upfront so we have made it easy with pay in installment plans with no interest!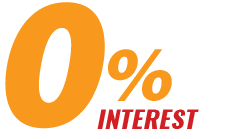 Why use Your Local Termite and Pest Control?
We are your Local professional pest control company and with our experienced fully licensed and insured pest and termite technicians we service residential homes, schools, industrial businesses, restaurants, and commercial properties.
We use the safest and latest pest control treatments and termite treatments and quality products which are safe for your family and pets.

At Your Local Termite and Pest Control
"We Treat Pests the Way Pests Should be Treated"
We have been providing expert pest and termite treatments to residential, commercial properties, shopping centres and schools across Brisbane, Gold Coast, Beenleigh and Logan for over 14 years .
Rest assured, we will respect your home like we would our own. Whether you are needing a termite inspection, pest inspection or just want an answer to your pest problem at Your Local Termite and Pest Control listening to your pest problems is what we are good at. It helps us understand what your unwanted pests are up to. Its then we can plan your pest control treatment options and termite treatments specific to your situation to get the best pest management results guaranteed.
Explaining the treatment methods and pest control warranties is important so you can have a peace of mind and you are confident that you are receiving the most thorough and safe treatments for your family and pets.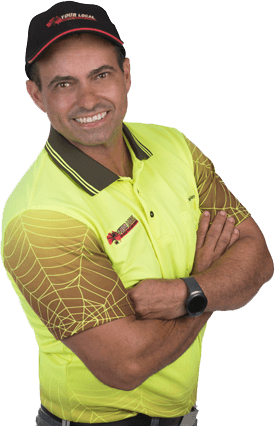 Is the Pest Control treatment safe for my kids?
The types of pest control treatments we apply are much safer these days. We use them in child care centres, kindergartens, hospitals and of course our homes. We place the treatments inside wall cavities, roof voids, underneath kitchen cabinets and other areas that are out of reach from the kids. The way we do pest control treatments are applied in a safe manner.
One other common question that we are asked is " Is it necessary to leave the home during the pest control treatment?"
It is a personal choice, it doesn't hurt. Going to the local park with the kids or family or somewhere during the treatment is up to you and can gives you a peace of mind. Rest assured we will explain the treatments, how they work and the service warranty and leave a sticker under your kitchen sink so you can find us
Is it safe for my dog/cat?
It is always preferable to take certain precautions such as sending the pets outside for sometime or at least safely confining them to the untreated areas for 1 or 2 hours. This is because curious pets can easily come into contact with the applied pesticide while it is still wet. Let the treatment dry out completely and then ventilate the room thoroughly before allowing the pets to return. Some pest control companies advise to remove the pet bedding, food, water bowl and toys also.
Cover the fish tank or bird cage with a towel or sheet to prevent the spray vapors or airborne particles from creeping inside. If you have any exotic animals or birds.
How often does pest control need to be done?
Your content goes here. Edit or remove this text inline or in the module Content settings. You can also style every aspect of this content in the module Design settings and even apply custom CSS to this text in the module Advanced settings.
Do I need to move anything before you do pest control?
Please ensure general housekeeping is carried out prior to our service.
Clear benchtops of food items, ensure loose items are cleared around the floor areas
For external treatments pets such as dogs and cats must be isolated away from the treated areas until all treated areas are dry.
Our qualified technician will complete a site risk assessment and provide you with a full treatment report, including recommendations for future prevention of activity to your property
Our professional service has been tailored to you, and our technician will assess the best methods to treat based on the agreement in place, the environment and the infestation levels found.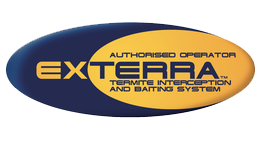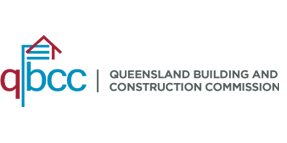 CONTACT US
Tell us your pest problem!  We are here to help! Ask us anything